Patient Info
Comprehensive dentistry for the entire family
Welcome to Spring Creek Dentistry in Spring, Texas, where we can provide all of your family's dental needs under one roof! We are so happy you've taken the time to learn more about our practice, and we know that after just one visit, you'll be a patient for life. At Spring Creek Dentistry, you are not just another patient to us – you are a friend, and a valued member of our dental family.
New Patients
Whether you're new to the Spring community (welcome!), are looking for a different kind of dental experience, or haven't seen a dentist in years, our team at Spring Creek Dentistry wants you to know you will be welcomed with open arms. We are always happy to accept patients of all ages and from all walks of life – from first cleanings to dentures. We've provided all of the information you need to know right here on our website, including a list of services, financing information, and the forms you will need to fill out for your first appointment. We look forward to smiling with you!
Online Payments
Online payment is now available! To pay online click the button below.
Pay now with Visa, MasterCard, American Express, and Discover
Financing
At Spring Creek Dentistry, we believe that quality dentistry is not a privilege – it's a right. That's why we are happy to offer third party financing options to help you and your family get the care you need, affordably.
Quality Dental Plan
We are proud providers of Quality Dental Plan. This budget-friendly membership, which is a great alternative to dental insurance, is $350 per year for a single family member, and $320 per year for each additional family member. It includes your two six-month exams and cleanings, along with the accompanying x-rays. It also includes a whitening treatment! The plan offers 25% off for any additional dental work.
CareCredit® is a healthcare credit card accepted at over 175,000 providers nationwide, designed to help patients finance their health, beauty, and wellness needs. CareCredit® offers flexible monthly payment options to help you finance your treatment today, and pay off your balance conveniently, without sacrificing any of your other financial obligations.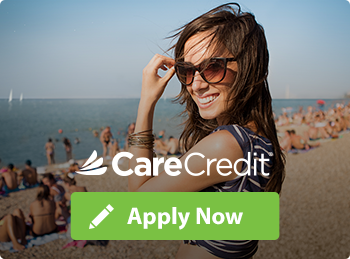 Proceed Finance specializes in providing financing options for people that need them the most. They offer lending products that were created to finance dental and medical cases from $2,500* up to $70,000. They have some of the most flexible and competitive interest rates and terms in the industry which allows us to offer affordable monthly payments for your patients.
Compassionate Finance® is a turn-key, fully managed financing program that helps patients get the care they need, affordably. Applications are processed within seconds, and patients can almost instantly get a down payment to cover hard costs, and set up a flexible payment plan that works with their budget. Don't let financing get in the way of your oral health, ask us about Compassionate Finance® today.
Take control of your oral health & call today to schedule!
At Spring Creek Dentistry, we are proud to offer a comprehensive mix of services to provide all of your family's dental needs under one roof. We have four amazing doctors and an outstanding team who can't wait to meet you.
Contact Us
If you're ready to discover the difference that quality, compassionate dental care can make, we would like to welcome you to your new dental home. If you have any questions or would like to schedule an appointment, please contact us at Spring Creek Dentistry today at (281) 407-8333 . Dr. Oakley, Dr. Henley, Dr. Miller, and our entire team are looking forward to meeting you, and becoming your allies for oral health.